(Article) Digital Banking
(Article) Digital Banking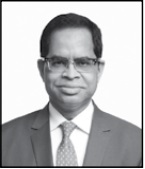 Introduction:
What is a Digital Bank? This question needs addressing before we analyze whether we are ready to experience a Digital Bank holistically. The subject digital is very loosely spoken and understood interchangeably as IT enabled, mobility driven, analytic social media based and so on. Digital undoubtedly is driven by technology but a Digital Bank is definitely much more than these individual pieces. The current in thing is bottom up customer experience driven Banking products and services.
In this fast changing digital world, where the definition of digital itself is changing frequently, it is instructive to analyze the scenario. In doing so let me take the readers through a historic perspective as well as a few case studies from SBI to understand the status of the digital journey of the Indian Banking sector.
IT journey defines digitization of the banking sector
Information Technology initiatives of banks in India primarily started with back office computerization in the eighties by SBI and full branch computerization in the 1990s along with networked programs like ATMs and Internet Banking rolled out by SBI. With the adoption of Core Banking Solutions (CBS), automation of branch processes and centralization of operations, the predominance of IT in Banks gained further momentum.
During the last couple of decades, most of the banks have undergone the transformation to technology-driven organizations. Moving from a manual, scale-constrained environment to a global presence with automated systems and processes, it is difficult to imagine today the scenario before, when even a simple deposit or withdrawal of cash required a long wait to get over.
Banks in India are undergoing a significant transformation phase of technology advancements & its adaptations. They are now constantly aspiring to enhance customer experience, improve efficiencies with adaptation of leaner and cost-effective operations and drive revenue by increasing the depth as well as the spread of customer engagement. Banking industry is slowly shifting from the traditional transaction efficient banking towards relationship anchored banking with emphasis on digitally reimagined products and services.
IT has now been leading as well as assisting the banking industry to roll-out products and services to the nook and corner of the world real, and virtual. It is also simultaneously dealing with the challenges, the new world and economy poses. Envisaging the expectations of new generation of Customers and designing products to compete with non-banking entities providing similar facilities is one of the very important challenges for IT.
In the last few years, IT has enabled banks in meeting high expectations of the customers who are more demanding and techno-savvy as compared to their earlier-days counterparts. They demand instant, anytime and anywhere banking facilities. Additionally, IT has been providing solutions to banks to take care of its accounting and back office requirements in shorter time and in a precise manner than ever, thus reducing loss of productivity and enabling front line staff to serve the customer more efficiently.
Many banks have modernized their services with the induction of new generation computer and electronic infrastructure. The electronics revolution has made it possible to provide ease and flexibility in banking operations for the benefit of the customer. The e-banking services like Credit Cards/Debit Cards, ATM, Electronic Funds Transfer, Mobile Banking, Internet Banking etc have enabled customers and banks to say good-bye to old systems of huge account registers and large paper based transactions and branch visit based banking.
Overall, the way banks nowadays are delivering services to their customers is changing. However, technology comes at a cost, implementing all these technological initiatives have been expensive though rewarding. We are now at a time when we have to deal with challenges in choice of appropriate technology, dealing simultaneously with legacy and modern parts of the IT and change management. Also the new skills in IT like mobile, cloud management and new coding practices related to security have to be integrated.
Digital Journey of Indian Banks
Digital Banking in India has in general followed the change in the Indian banking landscape from the entry of private players to increased regulatory surveillance to changing customer channels to implementing technology. All these changes have pushed the banking system to become more efficient, agile and resilient. Further with the changing banking landscape which includes newer entrants, the digital imperative is looming large.
Digitalization of banking operations is a transformational change impacting the business models of the banks operating in India and elsewhere. The digitalization efforts of banks in India are getting facilitated by improvements in eco system and favorable demographics. The government has a focus on digital India and intends to move towards a cashless economy. It has plans to provide universal access to mobile connectivity, information for all, and public internet access programs. The government is also focused on promoting e-governance. All these initiative are expected to boost the digitalization efforts across sectors.
As a result of the general trend towards digitalization, several industries including banks face disruptions from tech-savvy firms. In the banking sector, legacy banks have started to see competition from new players not only from banking but also from other technology- focused industries like telecom and retail. Licenses for full or partial banking have been granted to telecom companies, security market entities, postal service provider, bottom of pyramid players, payment service providers, technology companies, and NBFCs. As many of these players who are starting fresh could start their business on a digital platform, the traditional banks are being forced to bring in digital change.
As at this moment, major digital initiatives are being seen in the payment space, with wallets and multiple varieties of e-payments coming in. similarly cloud computing, mobile and web banking, deployment of analytics as integral part of customer interaction is also seeing excellent momentum. Banks like SBI are leading the pack by making futuristic investments in technology infrastructure, product development and innovation.
Digital Banking Initiatives at SBI
In SBI, we take pride in the relationships with customers, both individual and corporate, which we have nurtured over the past 200 years. We have constantly reinvented and reimagined ourselves as new technologies have emerged, and as winds of economic change have swept across the global financial landscape - keeping the customers' needs in forefront of all our efforts.
As part of our digital journey we are fine tuning our processes, developing and hiring key talent, and putting in place comprehensive technology solutions to deliver a truly delightful customer experience across multiple touch points. The digital roadmap is anchored on product innovation and service delivery.
Our digital foray is based on four key pillars, namely, Social Networks, Mobility, Analytics, Cloud (SMAC) and IoT. All these technologies form the core of Digital Banking concept which are being applied to each one of the bank's functions for creating value. However, developing a digital agenda and driving a digitally centered transformation, especially in large organizations is a complex task. We have understood that this requires an unusually high level of coordination of cross-bank initiatives spanning prioritization, resource allocation, and collaboration in execution. Additionally, in-house build & IT capabilities shall be crucial & critical. For these all our digital initiatives today are driven on a strong discipline of Project Management, which collaboratively works with business and external partners.
SBI today is the largest IT spender amongst Banks in the country. At the same time our IT spends are Capex and strategy oriented and we are ready to spend provided there is a value-add and the expenditure fits in the larger scheme of things. At the same time, de-cluttering the IT stack is an important part of the digital road map and we are also looking at this as an opportunity to remove some activities that are not adding value to the organization and to replace them with more appropriate ones. This has been especially beneficial as we are dealing with some complicated processes that involved various departments. It has helped us streamline our work flow and save time and effort.
Most banks are currently in the early stages of developing the capabilities and culture of digitally native organizations. While the banking industry has historically sought to maintain a customer-focused relationship, the needs and wants of today's customers are very different from those of even a decade ago. At the same time, the Banks offerings in the digital space have to simultaneously cater to varying requirements of different customer groups and one solution cannot fit all.
In SBI, Data management and analytics is being used extensively for analyzing customer preferences and go towards insight driven marketing strategies for creating a value proposition for the customer and creating a win- win situation for both parties.
Today for us in SBI, Omni-channel and digital is the rule. We understand that most of the transactions can be done from their homes and customers need not visit the bank branch for anything. Technology has also changed the accounting and management system of all banks. And it is now bringing a complete paradigm shift in the functioning of banks and delivery of banking services. Multiple channels of interactions such as the internet, mobile, tablets are gradually taking customers away from traditional channels such as branches and ATMs. In SBI, more than 75% of transactions are now done in non-branch channels. Even in the branch, the presence of technology and use of new digital channels is at a very high level.
In SBI, we understand that digital technologies increase a bank's connectivity—not just with customers but also with employees and suppliers. Most of these technologies are now being adopted in some way or other at SBI, which extends from online interactivity and payment solutions to mobile functionality and opportunities to boost bank brands in social media.
Understanding that the customers prefer transactions to be done on the move, loans to be approved just before finalizing purchase of goods, SBI has now started offering pre-approved loans with different online retailer's platform. Customers expect Bank to offer solutions, which is seamlessly available that too across a wide variety of channels. We are accordingly using our leading social media presence to offer banking services across these platforms.
Digital draws on big data and advanced analytics to extend and refine decision-making. Specifically, trained professionals have been brought together and collaborations have been entered into with IIMs for Analytics at SBI. These are helping us to get better grip on high tech areas like model generation for a host of activities. Data management and analytics is now being used extensively for analyzing customer preferences and go for insight driven marketing strategies for creating a value proposition for the customer and creating a win- win situation for both bank and customers.
We have implemented new generation and open source utilities like Hadoop for more efficient use of the technology at hand and to come out with more customized and targeted solutions keeping in mind the degree of digitization required. We are also exploring ways to deploy these tactics in various other core banking areas like sales, product design, pricing and thus designing a set of truly amazing customer experiences.
Another way of creating value through digital is by enabling straight-through processing—that is, automating and digitizing a number of repetitive, low- value, and low-risk processes.
In our digital journey we know that Quick wins shall have to coexist with big long term wins to sustain the digital experience and investments. Thus upgradation of existing processes of service delivery like Self Service Kiosks, Cash Deposit Machines are being implemented to substitute for services which required customers to visit Branches. Use of E-mail, missed call banking and profile based banking are being done to improve Customer self- service and the bank to respond more quickly to certain needs or help requests. Extensive use of Mobile Apps is also being done.
We are using live banking advisor at select SBI InTouch Branches which enables the Customers to interact with our product specialists. This channel also has features of instant sanction of certain loan products.
Data churning helps us to assess and design our offering to target specific customer, keeping in mind specific products for our not so tech-savvy customers as well.
Ability to deploy solutions in quick time is essential in the digital world to sustain competitive edge. We have deployed dedicated teams looking after our self-hosted private cloud which is getting scaled and bench marked very frequently. Thus IT Infra in the digital world is geared to provide IaaS (Infrastructure as a Service) to internal departments and verticals inside the bank.
To be able to provide facility unique identifiers to Customer for performing a lot of activities is an area which we are presently investing a lot to get the more correct grasp of the requirements which our Customer base may feel.
We are also in process of implementing Customer Relationship Management (CRM) for managing customer relationships in a better manner with more sophisticated data gathering tools. CRM as a concept is much more a human function than a technology implementation. It is not a product or a service, it is an overall business strategy that enables organizations to effectively manage relationships with their customers. CRM initiatives usually seek to fulfill several objectives. One of the objectives is to get closer to the customer by utilizing the data "hidden" in scattered enterprise databases. Examining and analyzing the data can turn raw data into valuable information about customer's needs. By predicting customer needs in advance, businesses can then market the right products to the right segments at the right time through the right delivery channels.
Other CRM objectives include increased cross-selling possibilities, better lead management, better customer response and improved customer loyalty. We are now on the threshold of implementing a unified CRM system for the State Bank group, inclusive of all the associates, subsidiaries and joint ventures, to establish a cross sell and cross service platform that meets our customers' needs at any time, on any channel.
The proposed CRM System at State Bank will yield the following benefits Integration of experiences across customer touch- points.
• Improve efficiency and effectiveness in providing customer service.
• Customization of products and services.
• Personalized individual marketing messages.
• Enhanced ability to target profitable customers.
Thus SBI's digital journey has been based on comprehensive assessment of the various dependencies, strategies and the overall assessment of the optimal solutions
Challenges in managing the digital technologies
With all the benefits that banks have derived or likely to derive from digital transformation, a few challenges also exist. Digital adoption is facing pressure from both external and internal forces which can be categorized broadly under four main heads: Technology Infrastructure, Regulatory, Process and People. These challenges are pushing banks to constantly modify their digital strategy.
The groundbreaking re-definition of the payments space, explosion of technology- driven wealth management or strong emergence of online peer-to-peer lending solutions are all breaching the areas which were formerly banking strongholds. The nimble footedness of the new players could be a big challenge to the existing players
Non-bank attackers, ranging from large telecommunications companies to small and nimble technology players, are defining the standards for digital banking. They have a high pace of innovation and pose a unique question to banks to innovate at lightning speed while meeting regulatory norms. To compete with the tech giants and challengers, Banks require that their employees have strong technology skillsets, which currently is a challenge.
Way forward
At State Bank of India, we have always emphasized upon the quality of service we deliver, and our processes have invariably been customer focusing. That's why the concept of being 'customer centric' is not new to us. The digital age has enabled us to enhance the customer experience dimension, to supplement the service elements.
Today we have the largest retail customer base of any bank in the world. At over 300 million customers, a number equivalent to the entire population of the United States. We operate out of over 17,000 branches spread over all the states of India, and across Metro, Urban, Rural and Semi-urban population clusters. We also have a large Foreign Office network spread over dozens of countries across five continents. We service every possible financial services product either directly, or through one of our subsidiary organizations – from traditional deposit and lending services, to transaction processing and cash management, from capital markets to insurance and credits cards. All of this represents a huge challenge in terms of scale and complexity.
Digitalization shall continue to be perceived both as an opportunity as well as a challenge. For banks, execution will be key in the future. This is a playing field where the winner shall be decided based upon path breaking innovation, flexibility to adapt and successful implementation of ideas.
Banks are expected to re-define their digital roadmap and overcome the silos created by various channels, such as mobile, data analytics, cloud etc. into a 'consolidated digital plan.' They are supposed to ensure a consistent experience across all channels while directing customers to their channels of choice. To implement customer-centric technology and operational platforms to support a coordinated channel strategy. Cultivating a customer-first culture throughout the bank is a priority.
Following shall be the continuing strategy for all Banks including SBI in taking and embedding the digital journey.
• Adoption of new/ redefined core banking platforms- The time is now for banks to replace legacy core banking platforms. Aging, nonintegrated legacy banking systems are becoming a liability, as maintenance costs rise and customers demand real- time access to information and services. Develop a technology strategy and roadmap that integrate the core banking platform with emerging mobile channels.
• Upgrading or replacing online and mobile banking solutions It should evaluate those digital banking providers that have architectures that support traditional and mobile browsers, as well as native and hybrid mobile technologies. Embracing mobile technology and incorporating social media into the marketing strategies. Deploy the right planning and support functions to facilitate successful execution of initiatives.
• Bank Payment Hub- Some banks are implementing bank payment hubs (BPHs) as a means of updating clunky legacy infrastructure. A BPH brings together different elements of banks' payment systems, enabling the better-management of payment flows and improving flexibility, thereby allowing banks to respond more easily and quickly to changing demands and market conditions.
• New security frameworks for combating fraud and cyber security- Information, digital transactions and smart devices continue to proliferate at an extraordinary rate. This also opens up potential loopholes that can be exploited for various kinds of fraud.
• Data governance and management will acquire the Centre stage of information strategy formulation for the facilitation of both internal as well as external regulatory information needs with appropriate standards of data quality. Standardized regulatory tools in the industry supported by a strong data governance structure will become a norm in the industry.
• IT Governance in the Indian banking industry has to assume the importance it deserves to seize the emerging opportunities as well as to manage the challenges. The responsibility in this regard should range from setting the IT strategy to reviewing the performance of the IT function and organization for suitable direction.
Conclusion
From India's perspective, a mix of growing adoption of smartphone and internet penetration, greater access to banking services, and a focus on facilitating seamless transactions through electronic payments will drive a truly inclusive 'Digital India' which will transform the livelihoods of crores of customers and small businesses.
Banks in India have executed digital initiatives in a fragmented manner and in silos from their peers abroad. Now since the banking sector in India is getting competitive with payments and small bank licenses, it will bring the unbanked masses under the ambit of formal banking to a higher degree and also expedite financial inclusion. The newer players and the banks have to complement each other's efforts for achieving quicker and effective digitization.
Going forward, banks are expected to collaborate instead of compete with the challengers; integrate and realign all their processes and systems; and automate their processes and push their customers towards more self-servicing, intuitive and robotic channels.
Digitization also means of fostering innovation across products and business models as well. If banks are to continue engaging with their customers and deliver a 21st century banking experience, it has become necessary that they make efforts to leverage the current offerings of IoT (Internet of Things) which is an advanced adaptation of cloud computing.
Banks and fintech startups need each other-'Fintegration'. Identifying and engaging with start-ups/ companies at an early stage has significant benefits for a large company, not just in monetary terms but also in being able to guide the product/ concept design to best suit their own use-case. Companies who may not have the ability & bandwidth to scout for innovation independently can easily collaborate or partner with these start-ups.
As many leading companies have also managed to minimize innovations costs & associated risks by outsourcing innovation, Banks in India too should look out for the latest & most innovative technologies emerging & then figure out which could be leveraged to derive the maximum synergy.
In other words, the digital is a journey and no one, let alone Banks can claim to be completely there. Preparedness and continuous innovation is the key and Banks are in for a long haul and have to release new offerings on a continuous basis. Look at the annexure for some of the latest digital offerings from SBI.
Annexure
SOME OF SBI's LATEST DIGITAL INITIATIVES
Leveraging on the popularity of Facebook and Twitter, State Bank of India (SBI) has launched 'SBI Mingle', allowing its customers access various banking services via these social platforms. Using SBI Mingle, our customers can do a host of banking services on their preferred social platform (i.e. Facebook or Twitter) at their own convenience. Our customers can register for this service through a simple one time process using either their account number or their ATM/Debit Card details. Upon completing the registration process they can do balance enquiry of their accounts and obtain a mini statement. They can also transfer money - both within the Bank as well as outside the Bank, request for chequebook, stop cheque, register for mobile banking, internet banking, SMS alerts. We are providing the facility to Block ATM/Debit Cards through this application.
Going forward we are also considering to provide some exciting features on this application like Pay for a Friend, Split and Share etc. We would also be using this application to interact with our customers and take their feedback to include more services on this platform in future.
Being a leader in banking innovations, we are the first bank in the country to introduce a gamut of services like SBI Scribe Application, SBI Wearable Banking Device, SBI Digi-Voucher - use of digital vouchers at branches, Video Statement - providing interactive & animated statements, Digital Cash Management system and many more.
We have launched SBI-SCRIBE APPLICATION which is a device which provides an innovative Digical (Digital + Physical) solution that enables Data Digitization at source. Solution that enables non-digital data (handwritten text) to be converted into digital data (system readable) using a number of digital technologies. Further, post validation of data by branch officer on desktop or tablet, the data would be moved into CBS and images into the DMS (Document Management Server) and signature repository.
SBI Wearable Banking is a companion application for State Bank Anywhere (Retail) which has been developed for wearable devices (Android and Apple watches). On installation of the updated version of the SB Anywhere application the companion app will automatically get installed in the paired watch. Customers need to perform a one-time registration process which is to be initiated from the State Bank Wear app from the wearable device. Customer will complete the registration by setting an mPIN on their SB Anywhere application on phone. Thereafter, the customer will have to use the mPIN to access the app on the wearable device.
Going further, we have also embarked upon a journey of transforming our villages into cash less eco-system, by adopting them as SBI DIGITAL VILLAGES. The project aims at transforming the selected villages into safe, healthy and vibrant digital centres. The Bank has formally launched this initiative in 21 villages on the occasion of State Bank Day, which have moved on to the digital platform. SBI plans to bring 100 villages under this initiative across the country by the end of FY 17.
In addition, the Bank is implementing various corporate social responsibility activities like Swachh Bharat activities, solar lighting, digital lessons in schools, etc. Several activities are undertaken for ensuring 100% financial inclusion with focus on migration to AnyTime Channels through State Bank Buddy, PoS, ATMs, Micro ATMs, Mobile Banking, Internet Banking, etc. Credit needs are also addressed.
Apart from it, SBI has recently partnered with Flipkart to provide overdraft facility to pre-qualified set of customers for transacting on the e-commerce platform involving a minimum purchase of Rs 5,000. Through all these offerings, our aim is to ultimately provide a uniform and delightful customer experience across diverse touch points. This will yield us significant benefits – in terms of greater customer satisfaction, higher referral business, greater customer engagement, and higher retention rates.
The role of Customer experience as a key business driver as well documented. A Bain study has found that a customer is 4 times more likely to defect to a competitor if the problem is service-related than price- or product-related.
Courtesy: Mrutyunjay Mahapatra (Deputy Managing Director & Chief Information Officer, State Bank of India)