(Article) How to Prepare for India Post Payment Bank Exam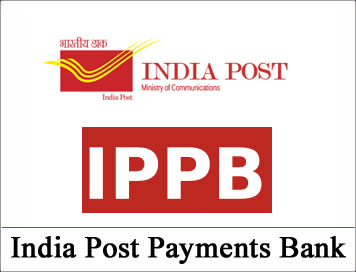 (Article) How to Prepare for India Post Payment Bank Exam
The candidates will be short-listed for jobs on the basis of their performances in the three-phase examination. First phase will be Preliminary Examination consisting of Objective Tests for 100 marks will be conducted online. This test will be of 1 hour duration consisting of 3 Sections as follows:
1. English Language: 30 questions of 1 mark
2. Quantitative Aptitude: 35 questions of 1 mark each
3. Reasoning Ability: 35 questions of 1 mark each
Note: The marks obtained in the Preliminary Examination (Phase-I) will not be added for the selection and only the marks obtained in the Main Examination (Phase-II) will be added to the marks obtained in the Interview (Phase-III) for preparation of the final merit list.
The second phase of exam will be Main exam for 250 marks. This exam will consist into two papers-first is the objective test for 200 marks and second is descriptive test for 50 marks. Both the Objective and Descriptive Tests will be online. Immediately after completion of Objective Test, Descriptive Test will be administered.
(i) Objective Test: The Objective Test of 2 hour duration consists of 4 Sections with 50 marks each (Total 200 marks) as follows:
a) Test of English Language (Grammar, Vocabulary, Comprehension etc.)
b) Test of General Awareness, Marketing &Computers
c) Test of Data Analysis & Interpretation
d) Test of Reasoning (High Level)
The candidates are required to qualify in each of the tests by securing passing marks, to be decided by the Bank.
The third phase will be Interview.
Preparation Strategy for each section
Reasoning- Reasoning is one of the most important sections for bank exam. Motive behind asking question from reasoning is to check aspirants mental and problem solving ability, it is not like numerical skill where you learn some formula and solve question by applying that formula. The most important questions from this section are on the topics such as Seating Arrangements, Syllogism, Coding-Decoding, Statement and Conclusions, Directions, Blood Relations, Analogy, Classification, Series problems, Missing Characters, Odd Man out, Ranking Test, Data sufficiency, Assumptions and Directions. Non-Verbal is the toughest of all.
Which questions you have to attempt first –It's better to attempt first those questions on which you are very confident and you can attempt in a minimum time. Please do not start with Seating Arrangement/ Puzzle type's questions because once you stuck in these questions, you will lose your valuable time.
You have to be very careful while answering these questions. Practice similar questions from previous model papers or previous year's exam papers are the key to do well in this section. Keeping this in mind bankexamportal.com has brought study kit based on new pattern of India post payment bank exam. In this study kit you will find Practice Test Paper, Study Plan, MCQs on every topic……………. You can purchase this study kit from online mode for which you need to visit below mention link:
Quantitative Aptitude: In Quant section questions are asked from topics includes, Number System, Simplification, Average, Profit & Loss, Time & Work, Time & Distance, Partnership, Ratio & Proportion, Problem on Ages and Data Interpretation.
Before exercising such topics, it is better to go through the basic mathematical formulae and learn some short cuts to solve the questions in lesser time. Here you can refer bankexamportal.com Study kit for India post payment bank PO exam in which you will find………………………..
Data Analysis and Interpretation contains Pie charts, Bar Diagrams and graphs. It is one of the time consuming concept. So it's better to do at least five questions of this type a day to speed up your calculations. In above mention study kit you will find a book on Data Interpretation in which you will have around 500 MCQs from all the topics of Data Interpretation like Pie-Chart, Tabular, Graph and

English Language – India post payment bank English exam is tough when you compare with other competitive exams and this is the section where many aspirants are not able to score minimum cut off marks. Most of the students face difficulty in this section. This is a test principally to determine candidate's ability to remember main ideas and significant details. But if you do little work or follow few tips like-read English newspaper daily, Improve your vocabulary by knowing 10 new words everyday, can refer books of Kalinjar Publication. The most important questions from this section are on the topics such as Grammar, Comprehension, Error Correction, Vocabulary and Synonyms & Antonyms. Apart from this study material, few tips from Engistan's side:
General Awareness / Marketing / Computer - GA/ Marketing / Computer section is one of the most easiest section of Bank exam, in this section you can score full marks In this section questions are asked from different topics which are occurred in last three or four months. These topics are-News related to Reserve Bank of India, Banking Awareness, Financial Awareness (Union Budget/ Railway Budget), Economics news and Current Affairs - Questions can be asked from various fields such as: National, International, Awards, Sports, Defence, Summits, Appointment, Books & Authors and Obituary etc.
In Computer Knowledge questions are asked from different topics which includes-Basic of Computer, MS Word, MS Excel, Power Point, Generation of Computer, Internet and etc.
Note: As you all know that India post payment bank will be an online exam and thus it is important to register for online test and practice as much as possible. There are many website which offer online courses for India post payment bank exam like bankexamportal which comprehensive training programme for India post payment bank exam like…………………….. You can choose any of the course packages based on your requirement.