Daily Questions Challenge for IBPS Exams - 10 August 2017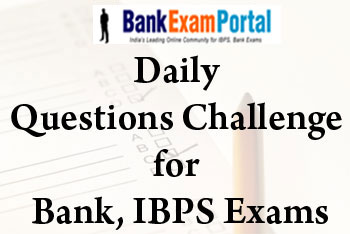 ---
Daily Questions Challenge for IBPS Exams - 10 August 2017
Write and Discuss Your Answer with Q.No in Comment Box at the Bottom of Post.
---
Ques 1) Do or Die slogan is associated to which movement?
A) 1857 revolt
B) Quit India
C) Non-Cooperation
D) Civil Disobedience
Ques2) On which island of Japan, Tokyo is located?
A) Shikoku
B) Hokkaido
C) Honshu
D) Kyushu


Ques3) Who is the commander-in-chief of India?
A) Defence minister
B) Prime minister
C) President
D) Army chief