Daily Questions Challenge for IBPS Exams - 11 August 2017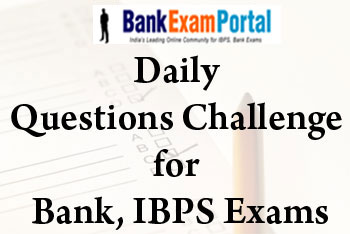 ---
Daily Questions Challenge for IBPS Exams - 11 August 2017
Write and Discuss Your Answer with Q.No in Comment Box at the Bottom of Post.
---
Question 1) Guam island is located in which ocean?
A) Indian ocean
B) Pacific ocean
C) Atlantic ocean
D) Artic ocean
Question 2) Cholera is caused by?
A) Bacteria
B) Virus
C) Fungii
D) None of the above


Question 3) A joint sitting is presided by?
1) President
2) Lok Sabha speaker
3) Rajya Sabha speaker
4) Prime minister