Daily Questions Challenge for IBPS Exams - 9 September 2017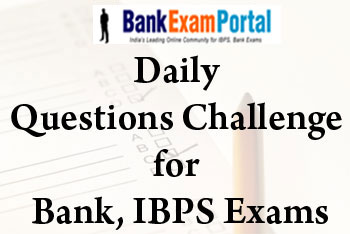 ---
Daily Questions Challenge for IBPS Exams - 9 September 2017
Write and Discuss Your Answer with Q.No in Comment Box at the Bottom of Post.
---
Ques 1) A bill to change the name of the state can be introduced in the Parliament only with the prior recommendation of
1) Governor
2) Prime minister
3) Chief minister
4) President
Ques 2) Which of the following factors may be responsible for income inequality?
a) Wages
b) Education
c) Technology
d) Gender
1) a,b,c
2) a,c
3) b,c,d
4) a,b,c,d
Ques 3) Bali is an island and province of?
1) Philippines
2) Japan
3) China
4) Indonesia
Answer:
1 (4), 2 (), 3 (4)