REPCO BANK RECRUITMENT OF EXECUTIVE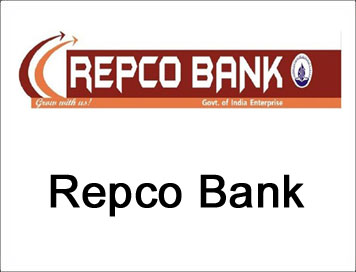 ---
REPCO BANK RECRUITMENT OF EXECUTIVE
1.RECRUITMENT OF EXECUTIVE (ON ROLL)/ TRAINEES (OFF ROLL) IN VARIOUS LOCATIONS OF MAHARASHTRA.
WEBSITE NOTIFICATION:
Executive (on roll) / Trainees (off roll) required in various locations in Maharashtra
1. POST CODE: CL/MAH/-2017
2. ELIGIBILITY:
Age: Preferably not exceeding 25 years as on 01-08-2017, (maximum relaxation for 5 years will be considered with commensurate relevant experience).
HOW TO APPLY:
Eligible candidates are requested to apply only as per the enclosed bio-data format along with 1 set of self-attested photocopy of all original testimonials and latest pay slip (if applicable) to the following address by post. Applications sent in any other format will not be considered. (Please mention the post applied for and give four locations in the order of your preference for posting at the top of the first page of Biodata form)
PAY & PERKS:
a) Executive (on roll)
CTC Per annum starting from Rs.3.50 lakhs (approx) as per Company Policy. Higher salary can be considered based on prior experience/performance in the recruitment process at the discretion of the Management.